TEFANESO, a new identity, representing quality, and careful attention to our environmental impact. We focus our efforts to offer the best in comfort, use and performance.
These are clothes and shoes for women and men designed for outdoor activities. Our products are also for all for the comfort and well-being of everyone.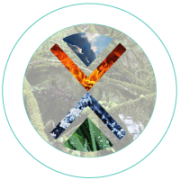 Our name is a reflection of what we want to build.
TEFANESO is clear: it is Terre Eau Feu Air Nord Est Sud Ouest. Coming from the French for Earth Water Fire Air North East South West, our brand is by, for and of all the elements in all directions.