Sherwood Boots | Swiss River Boots Waterproof
WATERPROOF FROM TOP TO BOTTOM: Our TEFANESO Country Boots are made using the best and most innovative and durable waterproof protection you can find. They also remove moisture and sweat away from the interior to keep your feet comfortable and dry. Perfect River Boots for walks, hikes, riding and more.
GENUINE LEATHER: Crafted out of real leather, our River Boots combine luxurious style and the trends of today with functionality & durability you can depend on when using them on a daily basis, especially on wet days.
Outer Material: Leather
QUALITY FEATURES: 100% Waterproof, Sweat and Moisture Removal, Comfortable, highly breathable.
FREE BAG: Our River and Country boots come with a FREE bag to bring them anywhere safely.
100% MONEY BACK GUARANTEE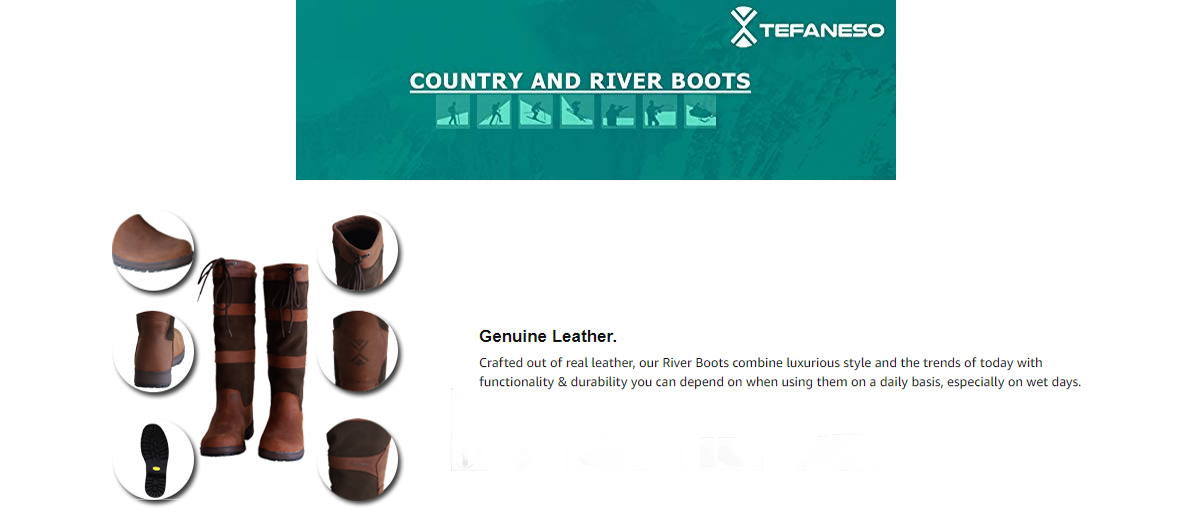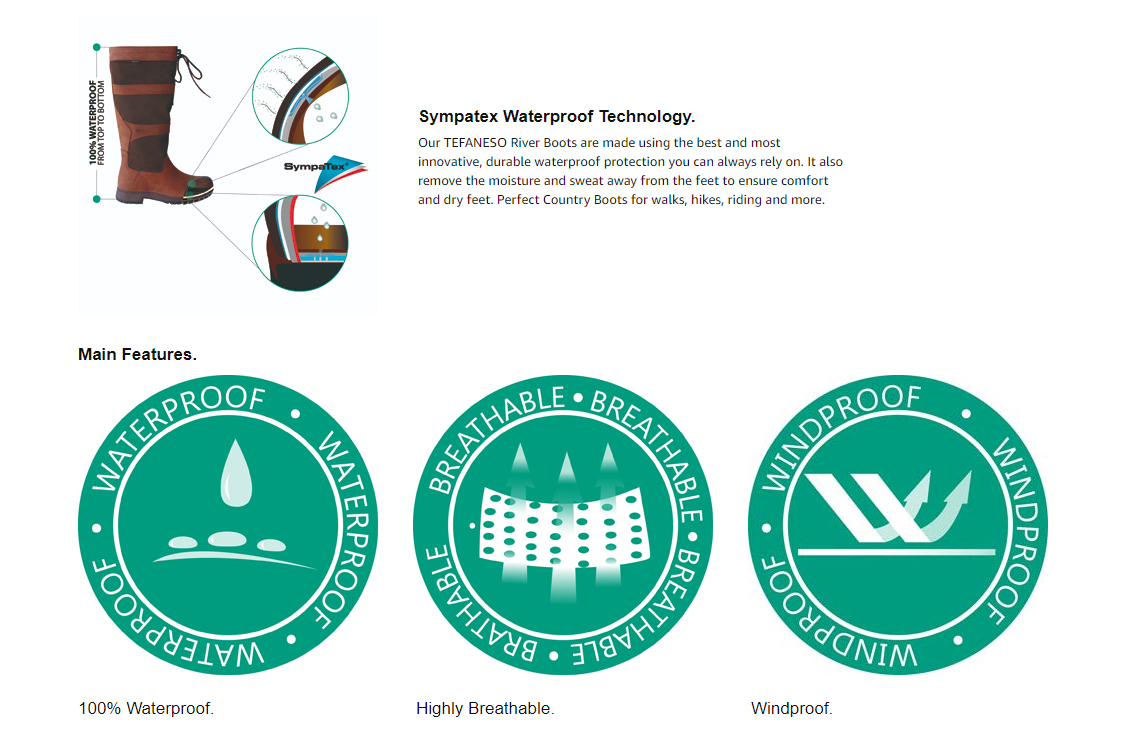 A very strong, durable, boot with the latest Moisture-Tech 360° from Sympatex® technology and high quality materials.
The insole draws the moisture away from the foot or sock and buffers it briefly in an innovative intermediate layer of the boot.
The rolling movement of the foot in our mountaineering boot generates a ventilation and pumping effect in the ducts structure of the insole which transports moisture in the form of water vapour evenly to the shaft fitted with Moisture-tech® lining laminate. This allows moisture wicking outwards on a large scale whilst if a standard insole is used the moisture is not wicked away from the foot which causes a moisture block in the sock.
Benefit: The technology of the Moisture-tech® 360° insole in our mountaineering boot enables all-round perspiration wicking and ensures excellent wearer comfort and dry feet